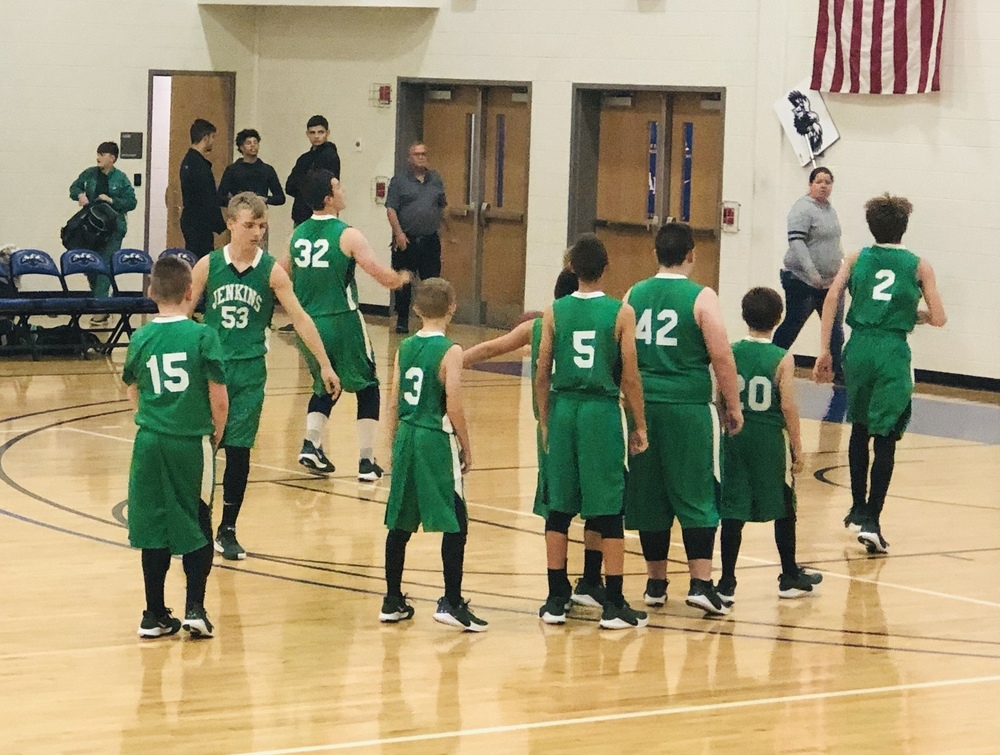 Impressive Numbers for the Boys in Green
Stacy Collier
Wednesday, December 11, 2019
The boys in Kelly Green are turning heads this season with their impressive win/loss records. All JMS boys basketball teams have winning records (across the board).

Current records are as follows:
A Team - 9-6
B Team - 10-2
C Team - 11-1
D Team 7-1
The Cavs are making statements and leaving their marks in every game. They are aiming to add another victory to their record in the upcoming contest at home against Kimper Middle School on December 12. Tip off is scheduled for 6:00.