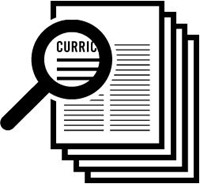 As the instructional supervisor for the District, my primary responsibility is to assist teachers in planning and delivering quality instruction at all grade levels. My job entails designing and delivering professional development sessions, obtaining up-to-date instructional materials, attending trainings, assisting with writing plans/policies, observing teachers and offering feedback, analyzing data from a variety of sources, and offering supports, as needed, to teachers and principals.
As always, our District is striving for success as we seek continuous improvement through professional learning sessions, research, and observation. As an instructional leader for JIS, I will focus on assisting teachers with establishing a useable, congruent curriculum; setting clear learning goals for students, planning lessons which embed student engagement, and ramping up the rigor. I will help identify and support untapped teacher talents, and I will assist with supporting the growth and effectiveness of teachers.
Last, and most importantly, I will be in and out of teachers' classrooms observing, assisting, and listening to students to help make sure this school reaches its fullest potential.
Feel free to contact me via email:brian.bentley@jenkins.kyschools.us