Starting a new school year can be exciting, fun, and EXPENSIVE! The Jenkins Independent School District would like to let all our families know that we are not putting a supply list out this year! This year our students will have school supplies provided for them! At our Back to School Bash on Thursday, July 29th starting at 10:00 am in the Jenkins City Park our students can pick up their backpacks, a few supplies, and a pool pass, the rest of their supplies will be ready for them at school when we return to in person classes on Wednesday, August 4th!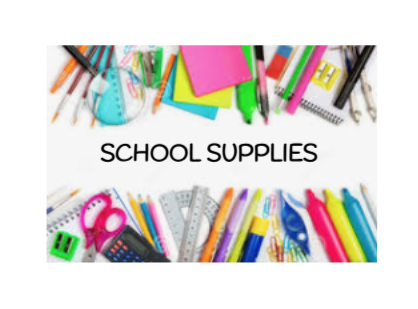 Please don't forget...We would like to invite all NEW little CAVS to our event this tomorrow. Students will have the opportunity to get acquainted with our staff, the building, and even our buses. We would love to open this up for all of our new students that would like to get some jitters out of the way all while having fun! Students will take a tour, meet staff, play on the playground, get familiar with a bus then take a short trip on their bus to the high school and back, participate in some fun crafts, and even have a bite of lunch! We will ask that parents bring students inside for drop off, we will get some information from our families, then send them on their way; you will pick your student up from the lunchroom door just as we do on a regular school day. Please have your student at Burdine at 9:00 and you may come and get them at 1:00. We are looking forward to seeing you tomorrow.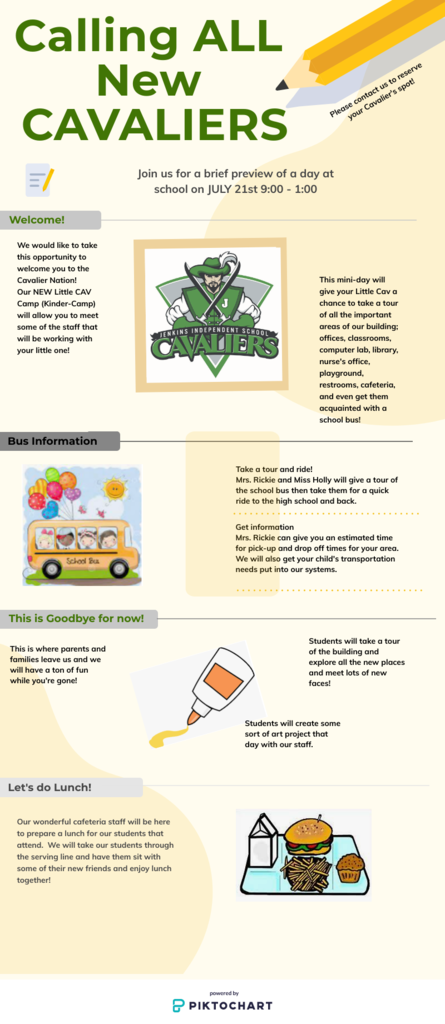 Back to School Bash July 29, 2021 10 am till 2 pm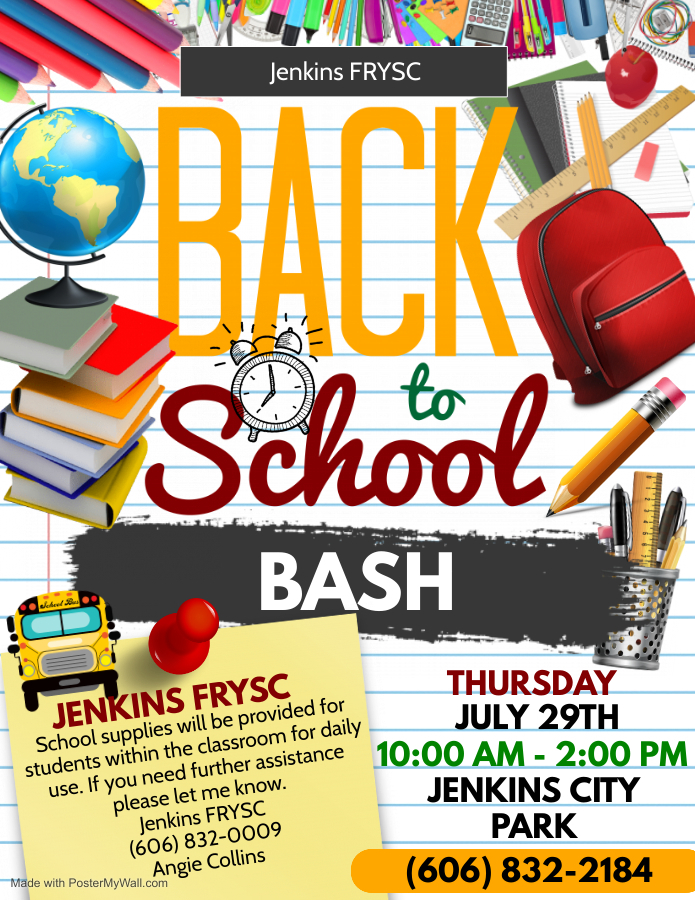 Kinder Camp July 21st at Burdine 9:00 - 1:00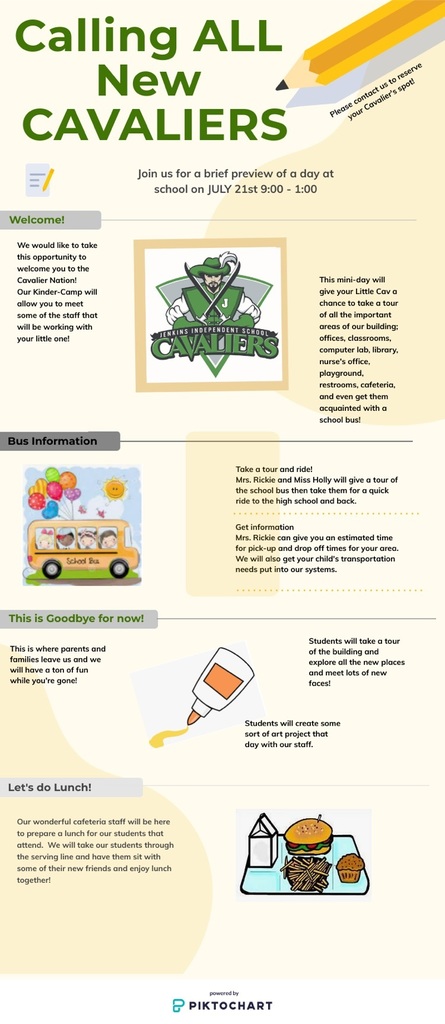 Our Cavs are one in a "melon"! We would like to encourage all our students and their families to attend our Melon Patch tomorrow at Burdine 1:00 to 3:00! All students in the Jenkins School District are welcome, students will have fresh fruits and vegetables plus some summer reading fun! We would like to extend a special invitation to all our new Cavs, upcoming and newly enrolled students are welcome too!

High school boys basketball, girls basketball, and volleyball will all be having open gym/weight lifting this week. The schedules are as follows: Boys Basketball - Tuesday 7:30 - 9:00, Wednesday Thursday Friday 2:30 - 4:30 Girls Basketball - Monday Tuesday Wednesday Thursday Friday, 4:00-6:00 Volleyball - Monday Tuesday Thursday Friday, 6:30-8:30 Any student grades 7-12 interested in playing should show up at those times.

Superintendent Damian Johnson presented Kimber Collins with a trophy for winning the 2021 National Archery Championship in the Elementary Girls Division. Kimber will be competing at the World Competition which will be held in Myrtle Beach, South Carolina on June 10 and 11.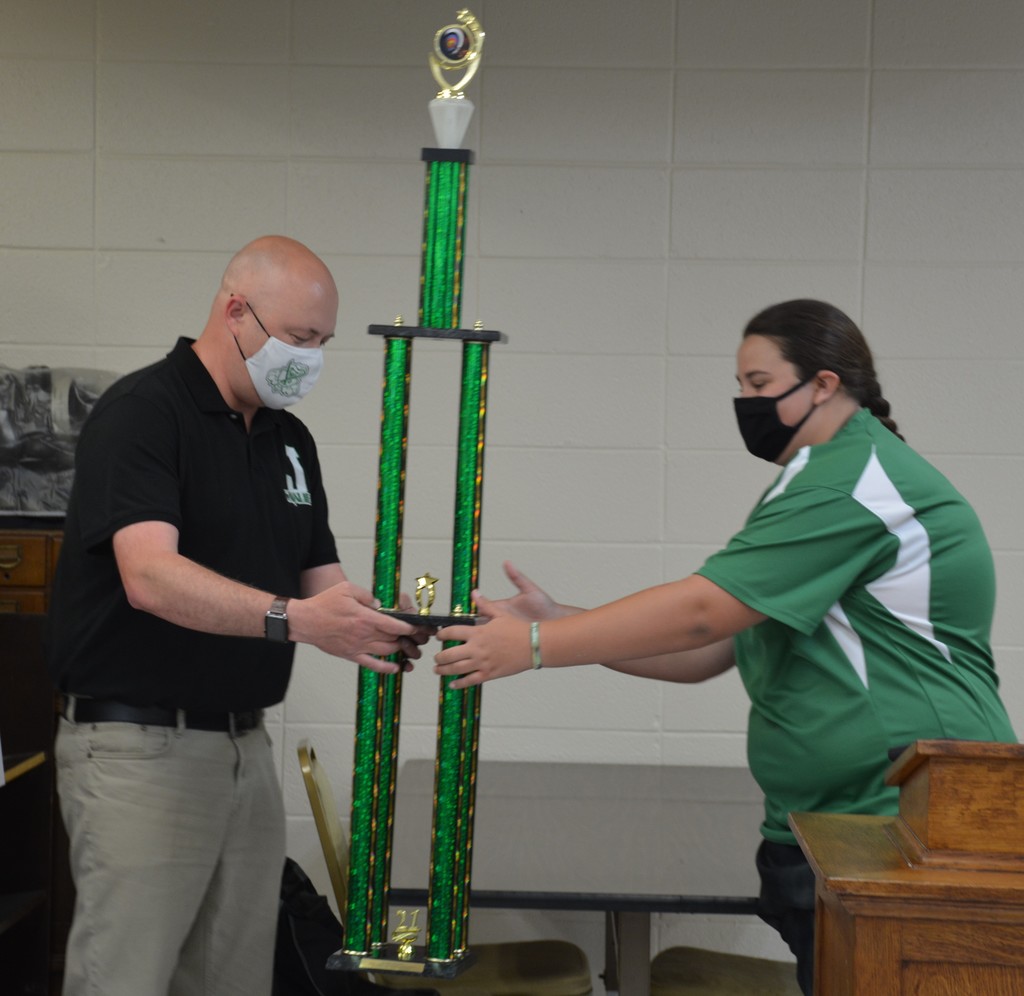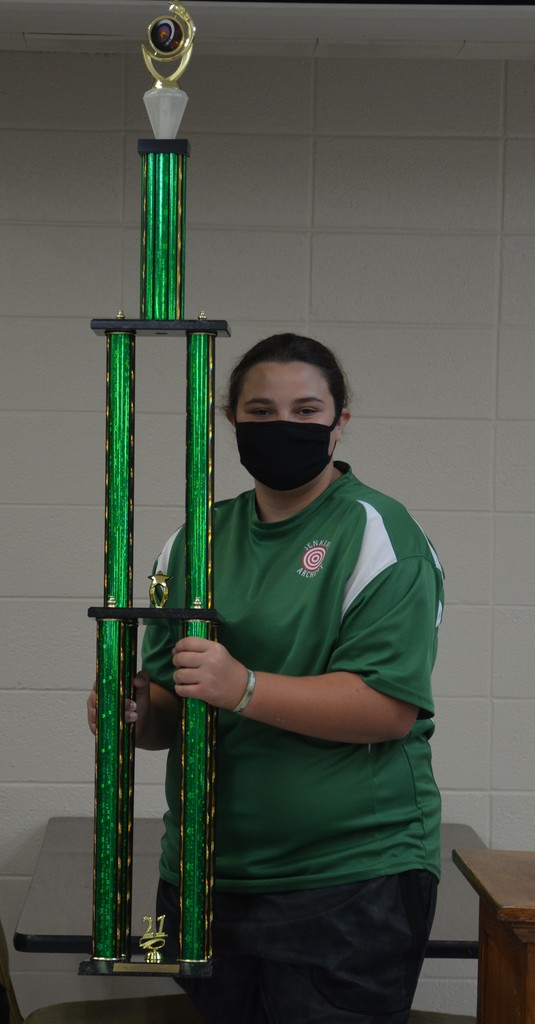 The Jenkins Independent School District would like to invite all our students to our Big Bash Summer Feeding Drive Through this Friday, May 28th from 1:00 until 3:00. We will have lots of fresh vegetables, a watermelon patch, fun-filled goodie bags, and meal bags for next week will also be available for pick-up. We would like to remind our families that we will not deliver meals the week of the Memorial Day holiday. Thank you!

The bus to McRoberts will be running late today, Thursday, May 20th.

Sign up for the AIM Summer Music Academy! This is a summer music camp for grades 7-12 in wind, percussion, piano, guitar, and voice (choir). The camp is $40 for commuters & is held on the campus of UPIKE. Please go to
www.cmharts.org
for more information and to register today!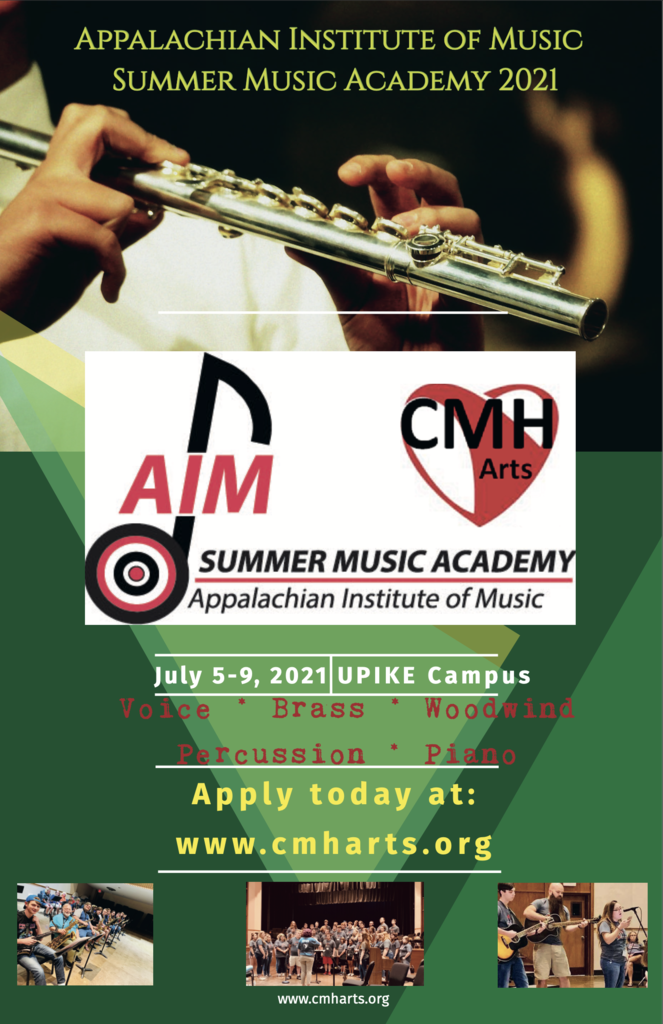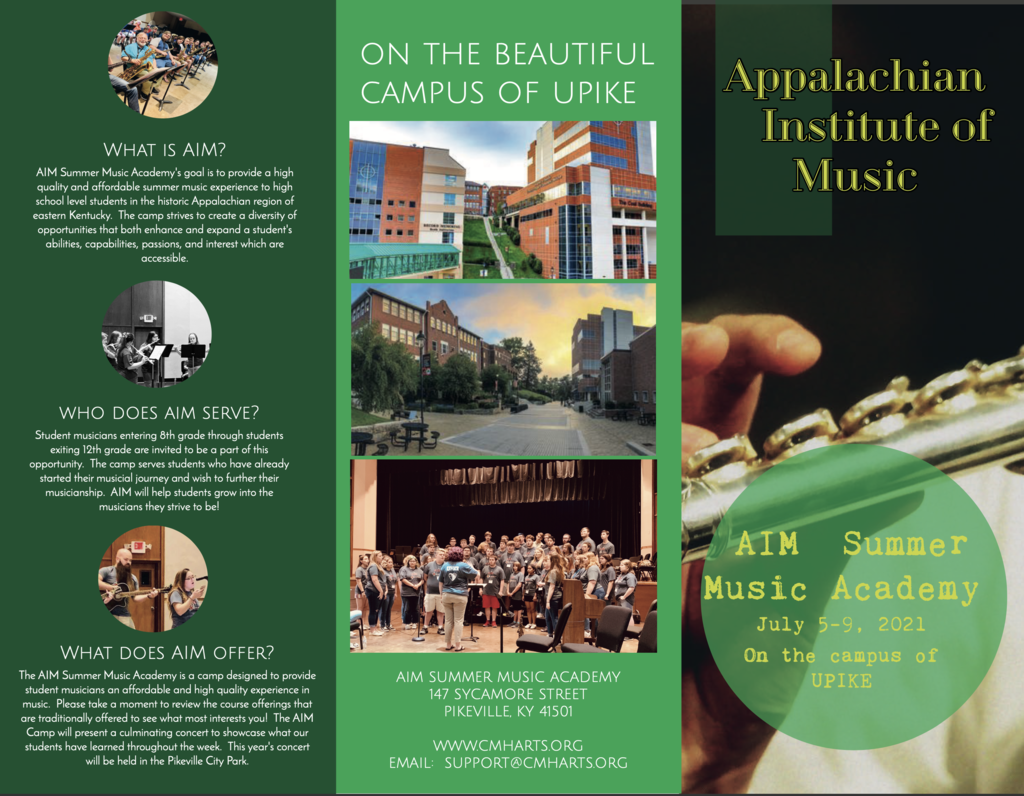 There will be no meal delivery today. Starting Monday, May 17, meals will be delivered on Monday and Wednesday on the Burdine route and Tuesday meals delivered on the McRoberts route.

Everyone 12 years and older is now eligible to get a COVID-19 vaccine. If you would be interested in getting the Pfizer COVID-19 vaccine for your student at school please complete this survey.
https://forms.gle/6PvMKSHLAHxArC8L8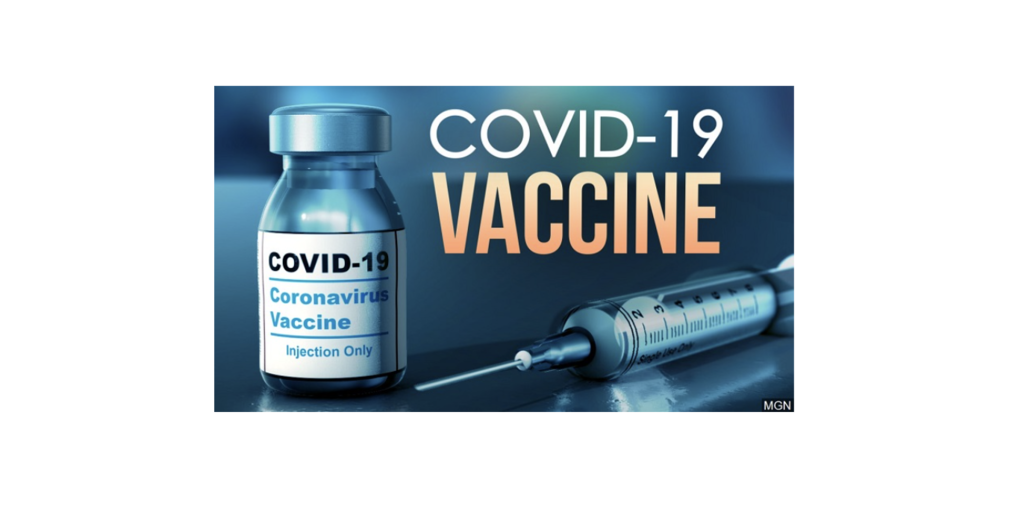 We would like to invite you to come out and show your support and congratulatory wishes to Miss Kimber Collins! She will arrive in Jenkins on a fire truck today at approximately 5:45. Kimber has ranked first in the entire nation out of 1,549 elementary girls and first out of 978 5th grade girls in the National Archery in the Schools Program. We are so proud of Kimber and her accomplishments! #CAVALIERFOREVER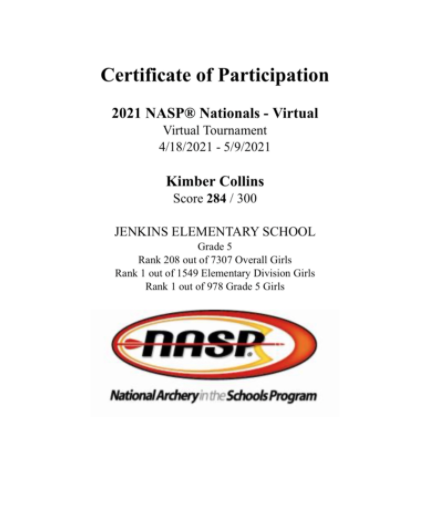 Thursday is the last of of school. If you still have a Chromebook please make sure you return it to the school before 3:00 Thursday.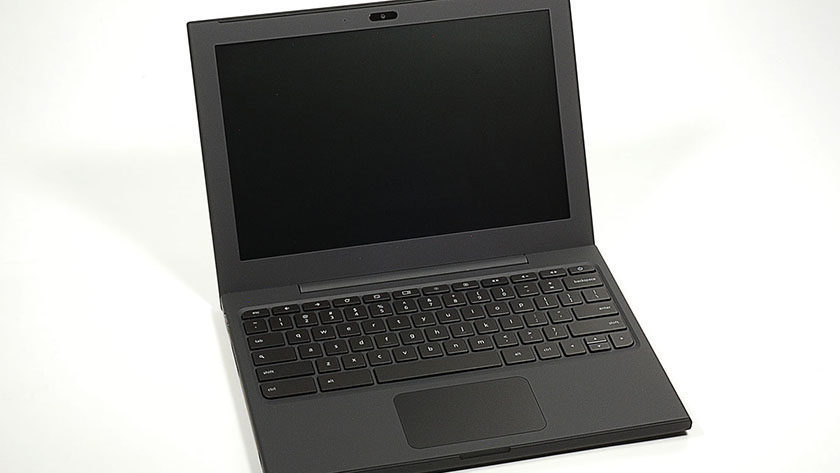 Burdine Elementary will have their first musical presentation EVER! Tomorrow we will showcase our students in the musical Rainbow Fish. We will have two showings, one at 1:30 and the second at 6:00, due to COVID restrictions, we need to social distance so we ask that you limit yourself to one show only, PLEASE; this will allow space for other spectators. Thank you!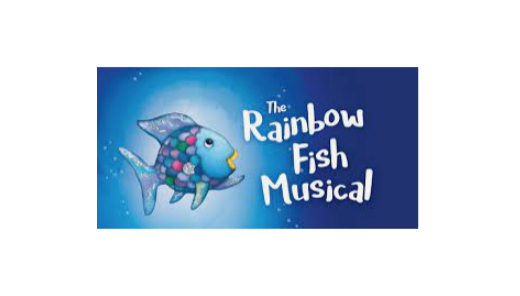 We want to remind seniors that we are having graduation practice today at 12pm at the school. We would also like to remind seniors and their families that tonight, at 7pm, in our school gymnasium, we're having our senior honors night. Be sure to come out and support your senior

​Jenkins Schools are currently taking requests for students interested in using the 2021-2022 school year as a supplemental, or do-over, school year. Details, including benefits and concerns, can be found at
www.jenkins.kyschools.us
under DISTRICT, SB 128​. All requests must be submitted to the board office using the Google Form on that page by May 1, 2021.

If any student would like to participate in any sport for the next year, free physicals will be given at the school this Monday, May 3rd by MCHC. This physical will cover an entire sports school year for all seasons. You can pick up a form at the High school anytime tomorrow or Friday. Forms must be filled out by parent/guardian before the physical can be done. All students who think they may play a sport are encouraged to get a physical.