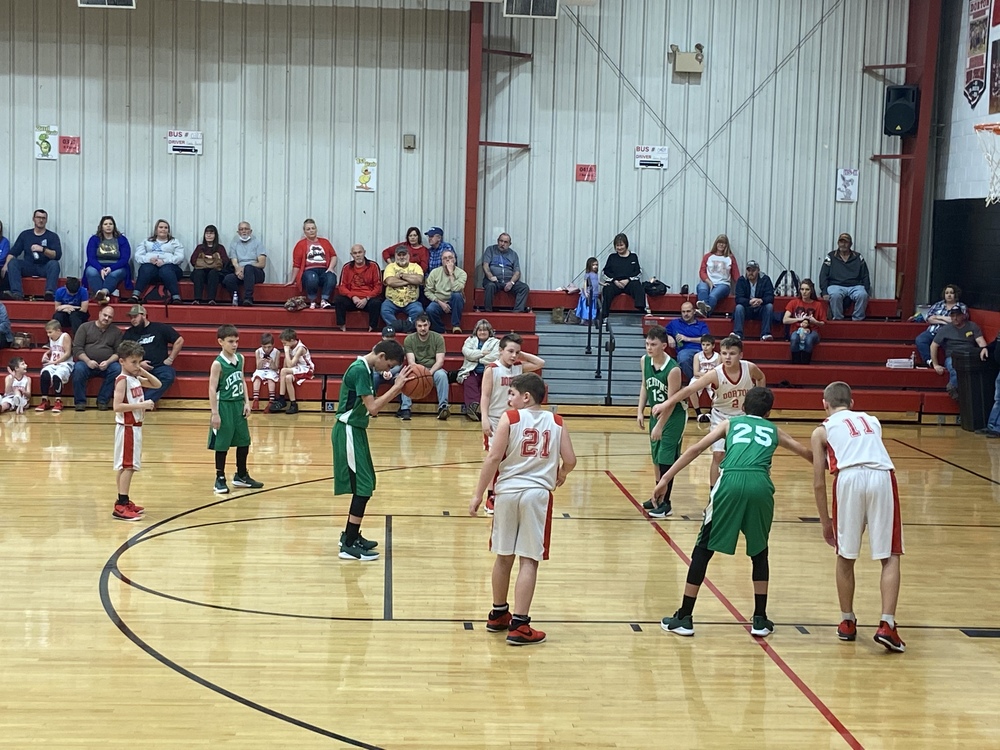 Cavs Defeat Dorton
Stacy Collier
Friday, January 10, 2020
The Jenkins Middle School boys' basketball team improved their record tonight with big wins over the Dorton Wildcats.
The Cavalier A Team rounded up their 14th win of the season, enhancing their record to 14-6. Dynamite defensive rebounding by 7th grader, Shawn Phillips rallied the Cavs, while the ball handling moves of Kannon "Moves Like Crisco" Wells and Dylan "Pickle" Wolford were too much for the Wildcats. Also, Who could forget the defensive plays by powerhouse "Marky" Marc Jones?

The C Team Cavs also brought home a victory. Twins, Chase and Spencer McNeely, continue to be defensive phenoms - with blocks, steals, and deflections. The hustle and offensive points of 6th graders, Shaun-Michael "Bear" Collier and Kaynan Tackett enhanced the Cav lead. Meanwhile, 5th grader, Andrew Newsome stepped up and played shut down defense. The C Team record improved to 13-1.

B and D Teams came up short, but, still remain with the impressive records of 13-3 and 14-2.