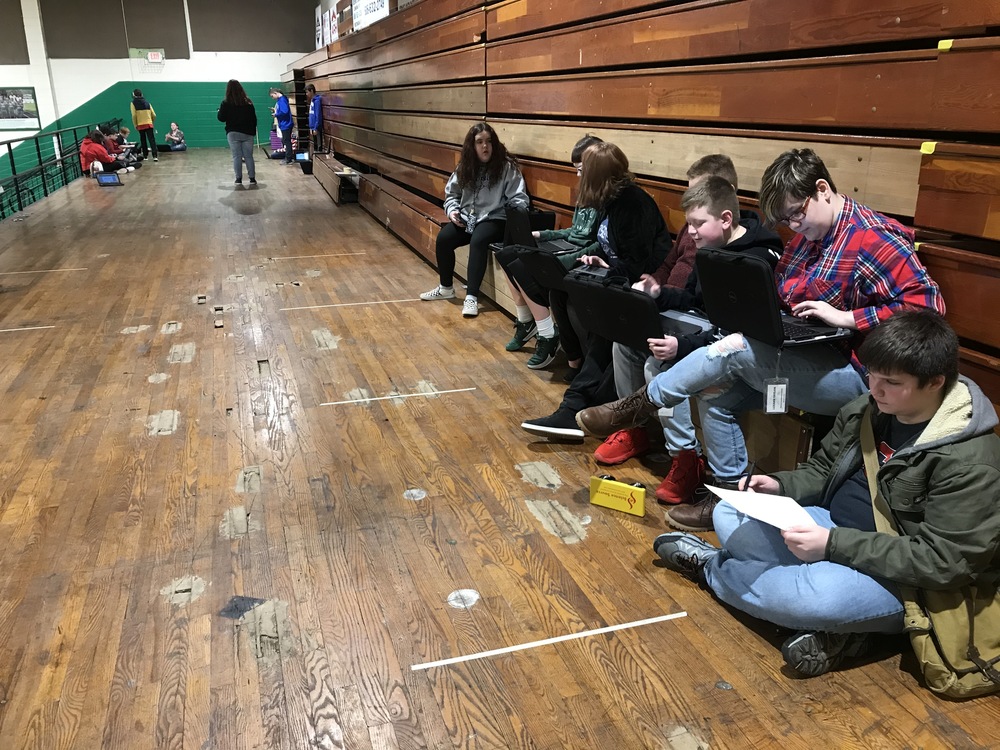 JMHS 6th Grade "Speed Lab"
Stacy Collier
Thursday, February 20, 2020
Mr. Brian Bentley's 6th grade science class conducted a "Speed Lab", which required them to have class within the gymnasium. The students were required to calculate speed of constant velocity cars.
They really enjoyed the hands-on lesson and are looking forward to participating in more of Mr. Bentley's labs.
Shaun-Michael Collier stated, "We worked in groups and had certain jobs to do - like timing, measuring distance and calculating the speed."
The students were required to measure out the distance per meter and use the formulas to calculate the average time of each car.
Kayan Tackett explained "the purpose of the project was to find the speed of the car per 2 meters."