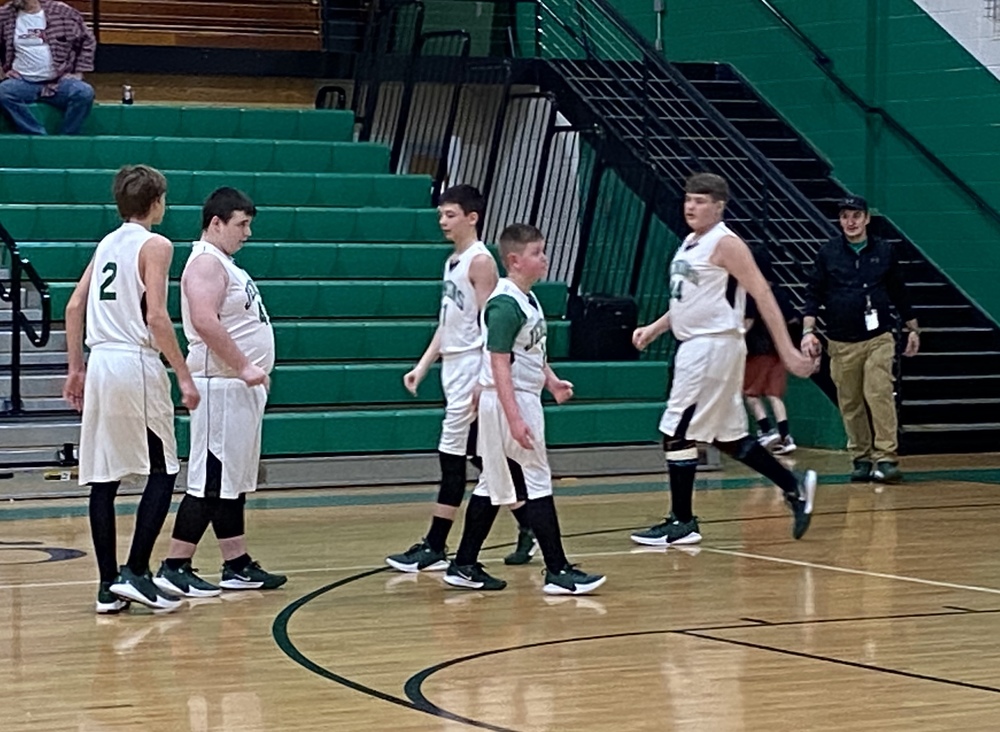 Cavalier A Team Gets 10th Win of the Season
Stacy Collier
Thursday, December 19, 2019
The Jenkins Middle School boys basketball team captured their 10th win of the season by defeating Cowan Middle School.

Tonight's win was a team effort, as many Cavs contributed to the scoreboard. Points were racked up by guards, Dylan Wolford and Kannon Wells. Meanwhile, the Twin Towers, who both measure in slightly over 6 foot tall, Marc Jones and Shawn Phillips racked up a ton of rebounds!
The Cavalier C Team was also victorious as they beat the Bulldogs by 30 points. Guard, Shaun-Michael Collier led the team in assists, as he continued to feed the ball to the big men twins, Chase and Spencer McNeely.

Andrew Newsome led the JMS D team in points, as they easily rolled over the Bulldogs and walked away with a win!

This was a monumental game for the Cavs, as it's been at least 5 years since the last time the A Team experienced a 10 win season.

The Cavs are on a roll and are hungry for wins. These guys can do it all - cleaning the boards, picking pockets and knocking down long range shots! Their proud of their season so far, but are focused on continuing strong - in hopes of capturing the county tournament championships!

You can watch these young men in action again tomorrow, Friday, December 20, as they take on Beaver Creek Middle School. Tip off is at 6:00 ... arrive early and get a good seat!