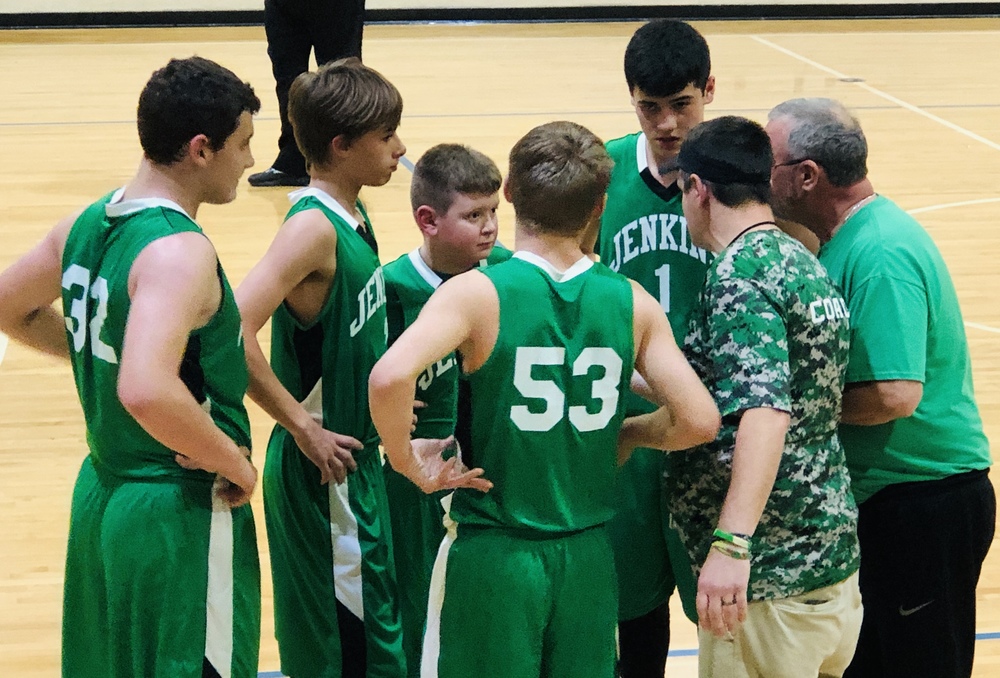 Cavs Add to Win Columns
Stacy Collier
Tuesday, December 10, 2019
The JMS Cavalier basketball teams added more victories to their win column as they defeated Cowan Middle School. Tremendous play from all the Cavs allowed them to win in A, B, and C teams.
7th grade point guard, Kannon Wells rallied his Cavalier teammates to a double digit win in the A team game. Additionally, Cavalier, Shawn Phillips stepped up to the line and added points to the scoreboard by knocking down free throws and racking up several offensive rebounds. 6th grader, Shaun-Michael Collier also had impressive play. Collier's defensive hustle allowed him to do "the dirty work" with many deflections, stolen balls, and jump ball tie ups.
JMS B Team also snatched a double digit victory over the Bulldogs. Offensive contributions were made by many of the Cavs, but it was the defensive play of twins, Chase and Spencer McNeely, that shut down the Bulldog offensive.
The Cavalier C team had an impressive victory with 5th graders, Shannon Wolford and Brantley Mullins racking up steals and assists. Shaun-Michael Collier also added to the score by adding another 3 pointer to his list of gyms.
This Cavalier team proves to be a fun one to watch - fast paced and full of energy. They are having a successful season, which 8th grader, Dylan Wolford, says is a result of a lot of hard work and practice.
Weather permitting, this group of young men will be back in action again tonight as they travel to county rival, Whitesburg Middle School for what I am certain to be a good night of basketball!