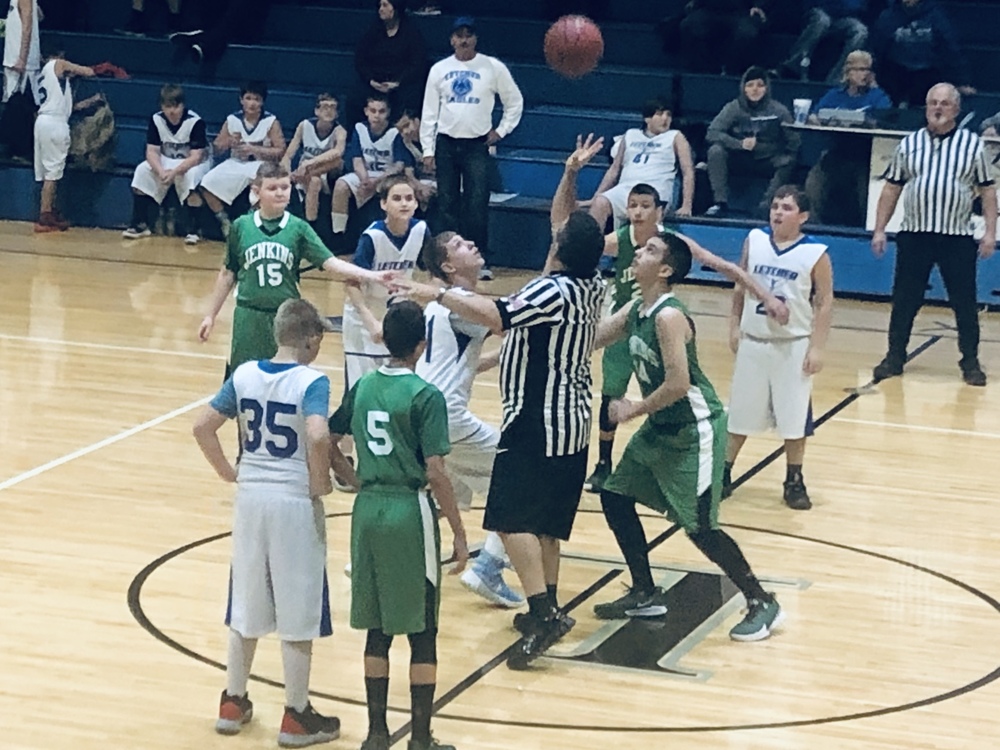 JMS Defeats Letcher Middle
Stacy Collier
Wednesday, December 04, 2019
The JMS Cavaliers recorded more victories on last night's scoreboards as they traveled to Letcher Middle School.

Jenkins captured wins in 3 of the 4 games (A, C and D) only walking away a few points shy in the B Team game.
All the Cavalier teams looked impressive in their new Kelly Green uniforms, but the efforts of the C Team members are sure to be remembered by all! Alongside the tremendous hustle and play of their teammates, Cavalier Twins, Chase and Spencer McNeely created chaos and hammered away at the Eagles both offensively and defensively. Shaun-Michael "Bear" Collier also contributed to the lead with a huge 3 pointer, which was followed by continuous free throws by Kaynan Tackett.
The A team game proved to be a close one, as a last second bucket by 8th grader, Dylan "Pickle" Wolford, sealed the deal and earned the Cavalier victory!

This impressive group of young men will take the floor again Thursday, December 5, as they travel to Pike County to take on Kimper Middle School.