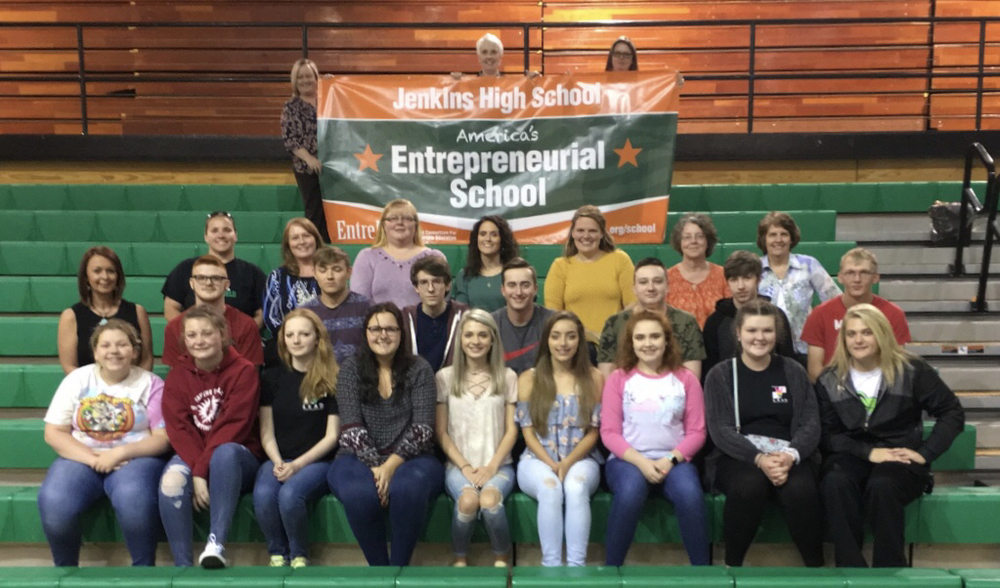 JHS Named America's Entrepreneurial School
Stacy Collier
Tuesday, May 07, 2019
Fostering innovation and encouraging a culture of self-statership has earned JHS the title of "America's Entrepreneurial School". As part of the Leader In Me initiative, Jenkins students have embarked upon various leadership roles to help their school and community.
Due to these opportunities, the students have opened a school store, named the "Cavalier Corner", on their campus. The store will be completely ran by students and will sell school spirited items such as hoodies, t-shirts, pom-poms, etc, all of which will be created and designed by students. Currently, the store is undergoing minor detail renovations, but will be in full operation in August!
In addition, members of the Student Senate have opened a Community Wellness Center (also located on campus), which houses treadmills, elliptical, exercise bikes and more! In hopes of improving health, the Center is open to students, staff and community members.
JHS students and staff are very eager to continue these efforts while also implementing more ways to help their school and community members.