EDIT MAIN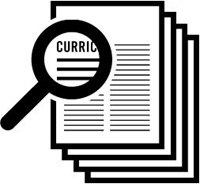 Christle Carter
DISTRICT INNOVATIONS COORDINATOR
As the instructional supervisor for the District, my primary responsibility is to assist teachers in planning and delivering quality instruction at all grade levels. My job entails designing and delivering professional development sessions, obtaining up-to-date instructional materials, attending trainings, assisting with writing plans/policies and applying for grants, observing teachers and offering feedback, analyzing data from a variety of sources, and offering supports, as needed, to teachers and principals.
As always, our District is striving for success as we seek continuous improvement through professional learning sessions, research, and observation. As an instructional leader for JIS, I will focus on assisting teachers with establishing a useable, congruent curriculum; setting clear learning goals for students, planning lessons which embed student engagement, and ramping up the rigor.
This year, Cath Rose (4/5th grade math teacher at Burdine) and I will serve as PETLL Fellows. In these roles, Ms. Rose and I will impact teaching and learning in neighboring districts as well as our own. Additionally, I have been chosen to serve as a Fellow for Transformational Leadership (an ARI partnership between KVEC and UK). This fellowship will offer me the opportunity to create tools, products, and solutions for real problems of practice across the region. I will help identify and support untapped teacher talents, and I will assist with supporting the growth and effectiveness of teachers.
Last, and most importantly, I will be in and out of teachers' classrooms observing, assisting, and listening to students.
Feel free to contact me via email: christle.carter@jenkins.kyschools.us
"Leadership requires the courage to make decisions that will benefit the next generation"--Alan Autry
P.S. Coming soon: on-line and in-house professional libraries where teachers can "check out" the latest research-based pieces of information as well as share ideas/strategies of their own.
PASSION---PRIDE---PERFORMANCE!