The Jenkins High School Health and Wellness Club is proud to announce it's participation in the 2019 Kentucky High School Donate Life Challenge! This project is in honor of those who have given the Gift of Life, received the Gift of Life and others who are awaiting a lifesaving transplant. JHS Cavaliers encourage you to DONATE LIFE! For more information, please visit:
https://registerme.org/campaign/jenkins
Today, Wednesday, October 9th, 2019 will be a shortened day for students. Students will be released around 12:00.
All 6th grade students must have current immunization certificates and physicals on file at the school by October 14, 2019 in order to be compliant with state regulations. Please turn these into Nurse Lisa, Mrs. Meade, or Kim.
All students must have current immunization certificates, eye,dental and physical records into the school by Sept.30 th. Thank you!
J.E.S. would like to remind their families that our teachers will be ready to receive students at 7:15. Please follow the same traffic pattern during the morning as we do in the evening; take the middle bridge and drive all the way around the back of the church, past the front doors of the school and drop off at the cafeteria door. This is to prevent traffic sitting on the bridge. When tardy, students will need to be signed in at the front office.
JES is celebrating another High Attendance Day tomorrow...our students are encouraged to wear "wacky socks" on Wednesday to show they are dedicated to being at our great school-all day-every day!
Tuesday is high attendance day at JES! Our students are encouraged to wear a hat to school as we celebrate "Hats off to High Attendance!" All students at school with their hats will get a special treat!
Students that ride the bus and live in the McRoberts area will be 20-30 minutes late today. Thank you!
Tomorrow, here at JMHS, we will be having school pictures. This includes senior cap and gown and senior formal pictures. Please be on time and come prepared.
Household Information Forms were sent home with enrollment packets the first week of school. We are still missing several. We have to have a HIF on file for each student. Please take the time to read the form carefully, ensure you enter your last name, and return to school.
J.E.S. is asking for staff and students to recognize Patriots Day tomorrow by wearing red, white, and blue! ❤️💙🇺🇸
Herff-Jones will be here at school next Thursday, Sept19, 2019 during lunch and after school until 5 so that jrs may order a class ring and srs may order their cap/gown and other senior products.Please stop by and order your cap and gown.A small deposit is needed to order a ring.
We will have picture day at J.E.S. on Monday, September 9th. No money is due at this time, once your child has their picture taken, Lifetouch will send home a proof for you to review, and then you will return it to school and pay then or place your order online.
The high school football game scheduled for tonight between Jenkins and Rye Cove has been cancelled.
Jenkins Elementary School would like to announce that on Wednesday, 9/4/19, parents and grandparents are welcome to come and shop with our students after they have enjoyed a tasty lunch together. Our menu will be glazed ham or oven fried chicken legs with mashed potatoes, seasoned green beans, fruit, rolls, milk, and Oreo dirt pudding for dessert! Meals for our visitors will be $3 a tray, all of our students eat for free!​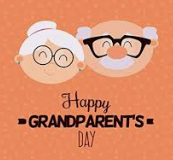 We are aware that there has been an unsubstantiated threat circulating on social media regarding possible school violence in Kentucky on August 28. Increased security measures will be implemented with additional city officers in our schools and limited access to our buildings.
Jenkins Elementary School will have Open House tomorrow from 5:00-6:30. This will allow families with students in both schools an opportunity to meet our staff.
JMHS will conduct Open House on the first day of school between the hours of 3:30 and 5:00. Due to construction, JMHS Open House Will NOT be held today, August 21. Thanks.
Due to our ongoing construction, Jenkins Independent will be pushing back the start of school for both campuses until Monday, August 26th. While we regret the delay, it is our responsibility to ensure that our buildings are as safe and clean as possible for our students.
Due to ongoing construction, we have been unable to conduct our normal Open House routines. However, both campuses will conduct teacher meet and greets during the specified times below. We apologize for the inconvenience and look forward to seeing you soon! Open House dates are as follows: JMHS - Wednesday, August 21 from 3:30 to 5:00 Jenkins Elementary - Monday, August 26 from 3:30 to 5:00
Don't forget that Friday, August 16th is the deadline to register for the September 13th ACT at regular price.
​Please join us today, Friday August 9th at 1:00 for our last Kinder Camp of 2019! PreK and Kindergarten teachers will be at the Jenkins Public Library to meet and greet students! New students may also register at this event (for any grade level).
Please check out the news feed on our website for an updated schedule (days and times) for our summer feeding mobile route!
Due to our ongoing construction project, the first day for students in the Jenkins Ind. School district will be Wed., August 21st. Any student wishing to take dual credit classes will need to attend the Back to School Bash tomorrow and see Mrs. Meade to complete registration.
Back To School Bash will be on Thursday, August 8th at Jenkins City Park from 10 a m to 2 o'clock p m. There will be free school supplies, fire truck rides, free food, pool pass, band performance, introduction of school teams, Falcon Show and Joseph Young Magic Show.
Cavalier Families, Due to the fact that JMHS has a 1:1 ratio of students to Chrome Books, most assignments will be completed digitally. However, in order for students to be properly prepared for the new school year, the following supply list will prove useful: For personal student usage: Pencils Paper Folders The following items will be for whole classroom use: Facial Tissue Dry Erase Markers Paper Towels Hand Sanitizer Items may be submitted to each student's first period teacher. We thank you in advance for your support! Proud to be a Cavalier, Mrs. Collier
Attention Juniors and Seniors: If you are interested in attending the Wise County vocational school next year, please meet Mrs Meade and/or Mrs Collier at the Jenkins public library tomorrow, August 1, at 12:00 pm. If you wish to attend vocational, but are unable to attend tomorrow's meeting, you may contact Mrs Meade and/or Mrs Collier at 832 2184. Please make all calls between 10:00 and 11:00 tomorrow, August 1. Thanks.
Check out the news feed on our school's website for an updated schedule to the mobile feeding route.
The Jenkins Back to School Bash will be held Thursday, August 8th from 10:00am until 2:00pm. Fire truck rides, student pool passes, a magic show and more will be available! We hope to see you there!
Band camp for ALL middle and high school students participating in band this year will begin this Monday, July 29th, at the Emmanuel Baptist Church on main street in Jenkins. The camp begins at 8:30 a.m. & ends at 5:00 p.m. Bring your instrument and wear comfortable clothing.
Middle school cheerleading sign ups (for grades 3-8) will be held Thursday, July 25 at 6:00 at the football field. Thanks.
Alicia Cook with ARH will be giving free sports physicals at the clinic in Jenkins for all students on Tuesday July 23rd and Wednesday July 24th.
Middle School football practice for Grades 5th, 6th, 7th and 8th will be held at 6:00 today at the softball field. Thanks.
Band Camp for all middle school and high school band members begins July 29th from 8:30 am to 4:30 pm at Emmanuel Baptist Church. Band Camp will be Monday-Friday and will last for two weeks. Remember to bring your instruments, a bagged lunch, and wear shorts and sneakers.
JIS mobile feeding route will not run on Thursday or Friday. A new stop will be added to our route on Monday. Our mobile route will now stop at the Fleming Neon City Parking Area behind Family Drug at 2:00 pm.
High School Cheer practice will be held at the football field and will begin Monday, July 15 at 8:00 in the morning. Thanks.
The High school football team will have practice tomorrow, July 10 at 8:00 in the morning. Thanks!
The 7th and 8th Grade Middle School Football Team will have it's first practice of the season on Thursday, July 11 at 6:30. The first practice for 5th and 6th Grade Middle School Football will be Monday, July 22 at 6:00.
Summer Feeding Mobile Route: Goodwater Apt 11:00-11:20 Brickyard Hill 11:55-12:20 #2 Bottom 12:30-12:50 Mountain Breeze Apt 1:00-1:30 Site: Jenkins Elementary School 11:30-12:00 This institution is an equal opportunity provider.
JIS Food Service in conjunction with Family Resource for one day will be giving free adult lunches on the mobile route Tuesday, June 25. So come out and enjoy lunch with your children.
Wishing good luck to our JHS Track and Field Team members today - as they compete in state competition!
Update: JHS Track now has a total of 8 athletes that will competing at the state level competition! Alyssa Rose (for shot put) and Sameria Meade (for discus) are the latest Cavalier additions! Good luck, Cavs!
Check out ways to prevent your child from the "Summer Slide" in reading on our news feed!
Cavalier Football Camp will be held May 20, 21, and 22 ... free for all Jenkins students that will be entering grades 3-12 the upcoming school year ... begins at 6:00 nightly at the football field!
Any child 18 years of age or younger and any person 18-21 who has a mental or physical disability and still participates in a school program may receive free meals. For questions or for consideration of adding another stop, contact: Susan Baker, Food Service Director,606-832-2182
The JIS Food Service Summer Feeding Mobile Route starts today and will stop at: Goodwater Apartments 11:00 am - 11:20 am Carty Funeral Home parking lot 11:25 am - 11:45 am Bickyard Hill 11:55 am - 12:20 pm #2 Bottom 12:30 pm - 12:50pm Mountain Breeze Apartments 1:00 pm - 1:30 pm
Cavalier Results from Regional Track Meet: 4x200m girls relay - 2nd place Mason Ballou, Jerrica Thacker, Jerrica Ratliff, and Alyssa Fields Sameria Meade- 3rd in Discus Alyssa Rose - 5th place in Girls Shot Abigail Bentley, Jerricha Ratliff, Jerrica Thacker, and Alyssa Fields - 4th place in the 4x400 Abigail Bentley - 6th place in 1600m run Mason Ballou - 6th place 100m hurdles
Congratulations to the JHS Track Team ... The Cavalier 4x2 finished in second place in competition at Bath County, and has advanced to compete in state competition! Additionally, today's Cavalier performance also allowed them to break the school record - again! Keep up the great work, Cavaliers!
Lady Cavs Celebrate Senior Night with a Win JHS defeated Leslie County, 3-2, while celebrating the team's one Senior, Alexis Lowe. Sophomore, Jerrica Thacker, had 3RBIs which included her 7th inning double that sealed the victory for the Lady Cavs.
Jenkins Middle Defeats Letcher Central by a score of 15-4 and advances to county championship! The Cavs put up 6 runs in the third inning. Dylan Wolford captured the win from the plate allowing 2 runs on 4 hits and striking out 5 Cougars. The Cavs also launched one home run on the day as Gavin Keith went for the long ball. Addington and Morgan had 2 hits each, and Addington led the way with 4 stolen bases. The Cavalier Record is 21-6 for the season.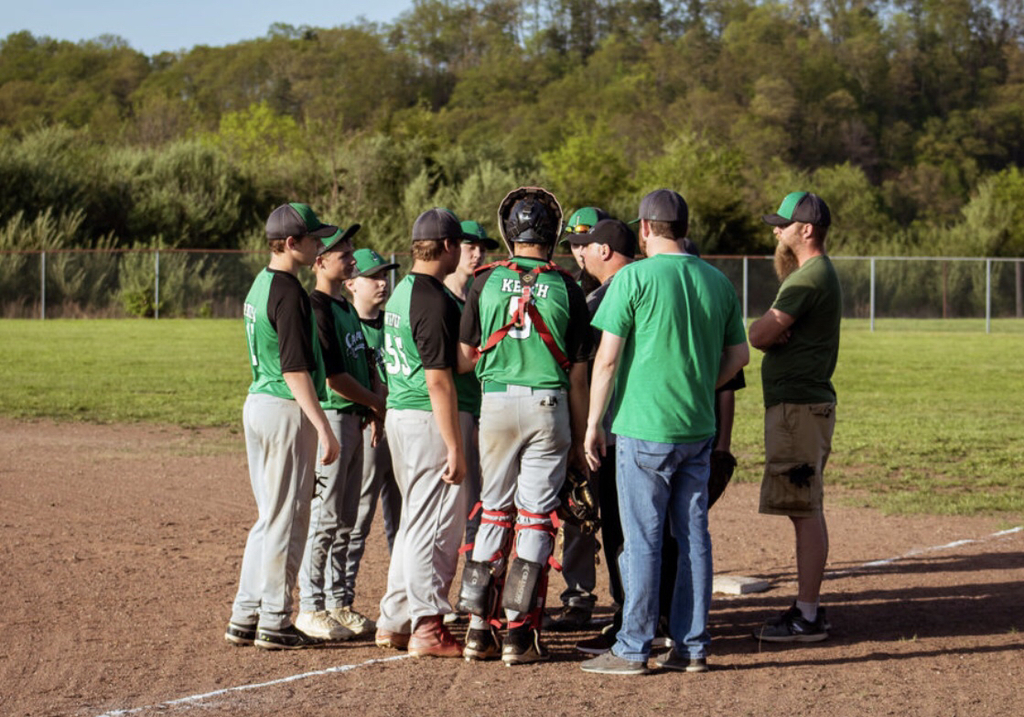 Upcoming students in grades 6-12: please visit the school website to vote for your choice of clubs for the 2019/2020 school year!
JMHS Awards Day will be Monday, May 14 at 1:00 - all friends and family are welcome to attend!
JHS Named America's Entrepreneurial School Ongoing efforts to foster innovation and encourage a culture of self-startership have earned JHS the title of "America's Entrepreneurial School". Student efforts include opening a school store and a Community Wellness Center, which are both located on the school's campus.
JMS Cavs Captures Blow Out Win Over Cumberland with a score of 11-2 and Grabs 20th Win of the Season!
Congrats to JHS Track Team members Jericha Ratliff, Jerrica Thacker, Mason Ballou, and Alyssa Fields for breaking the school 4X200 relay record! The former record was held with a 2:01:90 in 1997. It was broken at Pikeville with a 1:58:57!
Rose Signs With Alice Lloyd College JHS Senior, Alyssa Rose, has decided to take her talents to the next level at Alice Lloyd College! While furthering her education, Alyssa will also be a member of the Eagle's Track and Field team.
Cavalier Winds Spring Concert "Around the World" tonight at 6:30 pm in the JMHS gym. Please come and join us!
Jenkins Junior Currently Ranked #1 in KY 92 strikeouts in 13 games has earned Jenkins High School Junior, Hayden Fleming, the current number 1 position in Ky for total strikeouts. Hayden added 19 strikeouts to his ongoing list Wednesday night against East Ridge!
The lady Cavs defeat Betsy Layne 3-2. Riley Fleming picked up her 5th win of the season while not walking any batters and striking out 2. Fleming helps her own cause, going 2-for-3 with one RBI. Jerrica Thacker and Brianna Turner came up huge at the plate with a single and double. Thacker went 1-for-3 with 2 runs and 3 stolen bases. Makala Stambaugh and Alexis Richie also had big hits for the lady Cavs.
Cavs Shut Out East Ridge While on the mound, Dylan Wolford didn't allow a single run as Jenkins Middle School defeated East Ridge Middle School 12-0. Wolford only allowed 2 hits. The win was secured in the 3rd inning with 8 runs, which included RBIs from Gus Bosserman, Daniel Wright, Shawn Phillips, John Addington and Gavin Keith. Addington led the Cavs with 6 of their 11 stolen bases.
Jenkins Softball team earns doubleheader sweep against Prestonsburg. In the first game, Riley Fleming scattered two hits, and struck out 6 across five innings in the win inside the circle. Fleming helps her own cause, going 2-for-3 and driving in the winning run. Kristin Thacker, Abigail Bentley, and Alexis Richie each recorded two hits and two RBIS to propel the Lady Cavs to a 3-2 win. The lady Cavs rallies to take game two. Kristin Thacker earned her first win of the season as she struck out 7 batters. At the plate, Alexis Richie went 2-for-2 with one RBI. Madison Polly and Abigail Bentley each had two hits as the lady Cavs win 3-1.
Cavs Hand Pike Central An 11 Point Loss John Addington was on key while at the plate tallying 4 hits and leading the Cavs to a 17-6 victory over Pike Central. Caleb Morgan sealed the deal for the Cavs, as he pitched two innings, allowing 5 runs on 2 hits and striking out three PCC Hawks. Gavin Keith and Dylan Wolford entered the game from the bullpen to help close out the game. Daniel Wright led the Cavs with three stolen bases, as the Cavs racked up a total of 20 stolen bases on the night.
Lady Cavs Defeat Floyd Central Congratulations to the Lady Cavs on their 5-3 Varsity victory. Stats from the Varsity game include: Riley Fleming was the winning pitcher with 3 strike outs; both Jerrica Thacker and Madison Polly chipped in with 2 hits each. And, Makala Stambaugh lead the defense with awesome catches in centerfield. In the JV game, Sophomore Kristin Thacker served as the winning pitcher. We're very proud of the Lady Cavs! Keep up the great work!
Cavs Take the Win Over LCC Cougars The JMS Cavalier baseball team defeated LCC by a score of 5-4 ... with Caleb Morgan securing the winning run by stealing from 3rd to home! The Cavaliers improve their record to 16-4 for the season. JMS will be in action again tomorrow, April 25, as they travel to Pike County Central.
Jenkins Middle Baseball defeats Letcher Middle by a score of 13-0. Pitcher, Dylan Wolford, allowed 0 hits, 0 runs, and had 8 strike outs over 3 innings.
JMS Cavaliers grabs lead in sixth inning to defeat Prestonsburg by a score of 11-9 improving their record to 13-2. Go Cavs!
Junior, Hayden Fleming, currently ranks 2nd in the state with the most strikeouts in high school baseball. Hayden has accumulated 51 strikeouts in 7 games! He only trails first place by 6 ... the current leader has 57 strikeouts in 10 games. Cavalier Nation is certain that Hayden will soon be in the first place position! (You can follow his performance here!) #TheHaydenWatch #CavalierBaseball #CavalierPride
Three students from the Jenkins Cavalier Wind Band, directed by Jenny L. Collins, were selected from students across the state to perform in the 2020 Kentucky Ambassadors of Music European Tour. The students have the opportunity to take part in a seven country European tour during the summer of 2020. Congratulations to: Kenneth C. Sexton, Hannah Marie Robbins, and Marshall Gage Wiseman. Kenneth is the grandson of Judy and the late Clarence Sexton and Paul Moberly, as well as the pride and joy of his Auntie Linda Sexton. Hannah is the daughter of Angela Robbins and granddaughter of Gary and Susie Robbins. Gage is the son of Diana Wiseman.
In order to build a stronger community, Jenkins Student Senate Team Members, Keiley Bentley and Nichole Cook, opened a fitness room within the JMHS school! For more information, visit the JMHS Facebook page!
Congratulations to Senior Jordan Bates on breaking the school record for the 100m dash ... the record was previously held by Jared Tackett!
Congratulations to JMS Baseball player Daniel Wright for pitching a no hitter against East Ridge ... leading his team to a 10-0 victory, and improving their record to 11-2 for the season! Go Cavs!
Jenkins Independent buses will be running about fifteen minutes late this afternoon. We apologize for this delay but we had some delays with buses returning from a field trip. Go Cavs!!!
Jenkins Ind. hopes all of our students, staff, and parents have Happy and Safe Spring Break! School Resumes Monday April 8th. Go Cavs!!!!
Pre-K and Kindergarten registration will be held at the Burdine Elementary Campus on April 9, 2019 from 9 am to 2 pm. Children must be 4 years old by August 1, 2019 to enroll in Preschool. Children must be 5 years old by August 1, 2019 to enroll in Kindergarten.
The March meeting of the Jenkins Board of Education will take place on Tuesday, March 26th at 6:00 PM in the JMHS library.
Burdine PTO will meet on Wednesday, February 20th at the Burdine Campus after school.
The Burdine Elementary Campus is currently collecting Pennies for Patients for the Leukemia and Lymphoma Society. This is our 3rd year and our goal is $250. Students can bring in any loose change, not just pennies.
The February meeting of the Jenkins Board of Education will take place on Tuesday, February 26th.